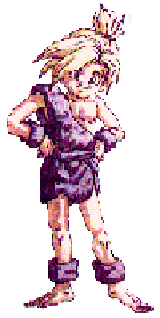 Kino


Kino is Ayla's boyfriend and though brave and courageous, he
can be quite mischievous and envious at times. He has helped Crono and
the others numerous time during the prehistoric era, and yet he also gave
them some problems. Unable to use magic, he just relies on brute strangth
to get the job done.... well at least he was determined to get the job done.