---
Mabuhay! ... Bonjour! ... Welcome! ... Aloha! ... Ho Cha Ki! ...
---

You have stumbled upon the secret but terrific....

MasterNoel La Salle Web Page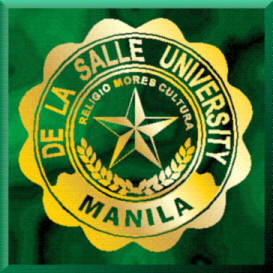 Keep on smilin' and clickin' =)

Hi there NetPals and Batchmates,
First of all, let me congratulate you (*shake hands*) for being a pioneer to witness the creation of the (toot) (toot) - est
Web Page in the Country ---- The MasterNoel La Salle Web Page <*Applause*>. Of course it would be not that great if
you weren't a part of it... right?.. So I humbly invite you to experience the nonsense (ironic) that I have to offer and give
suggestions to make this page a better place to surf in.

Now enough of the delay... The time is ripe for the moment... And please do have a first a long patience and a sense of humor before clicking.... enjoy!!

- oOo -




Choose Approriate Link: (thought: "Honesty is the Best Policy" and "Breastmilk is still best for babies")


I fully consent to viewing Corny materials and above legal age. So please let me in and help me God =)

I Live dangerously and by no rules!!!! Let me into the Great MasterNoel's La Salle Web Page

Woooh! I'm a loser,,, =( Take me somewhere else less degrading..

---
Created 02/06/96 Last Modified 02/06/96
For any comments and suggestions, please feel free to E-mail me at
masternoel@yahoo.com
and skyd@hotmail.com