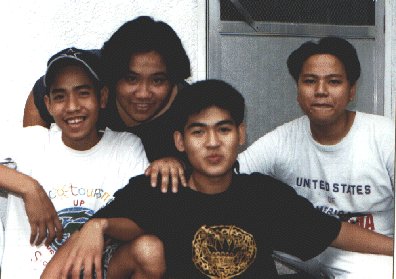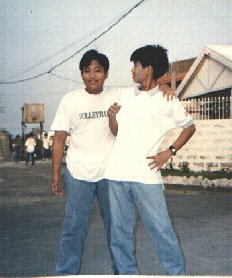 Ross and Bong when they were still "innocent"





Playing "Strip Poker"
They strip the banana when they lose.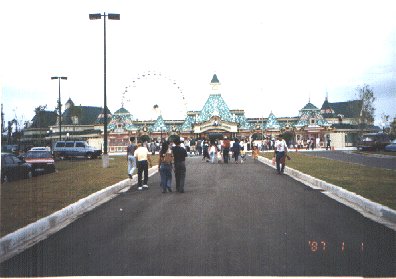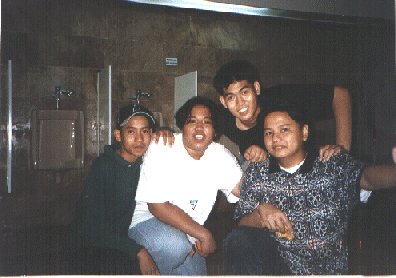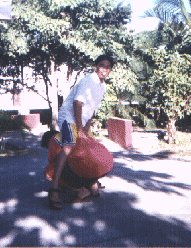 Borgie going over Ross after losing in Basketball.






The gang preparing to go to a party. Ross
feeling cute.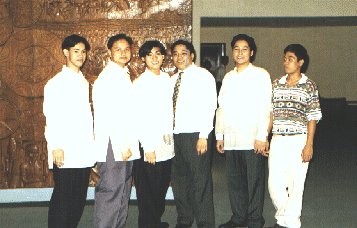 L to R: Reggie, Noel, BonBon, Ross, Joseph
and Ludo.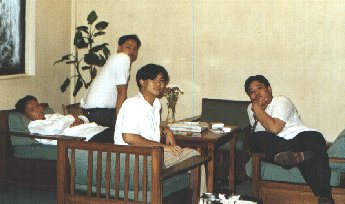 "Little Ross" and "Little Bong" on a field
trip with "Little Jon and Popie."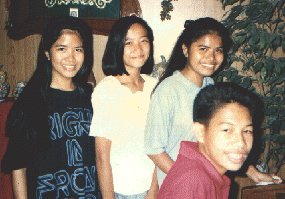 Old Organ Classmates with Luchie and Al.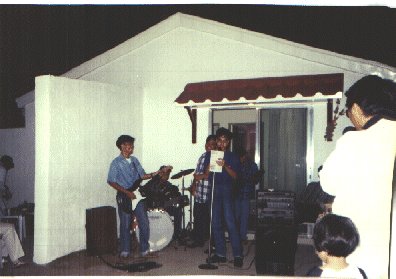 Birthday ng Sister ni John. The torture boys are
entertaining the crown para maka kain.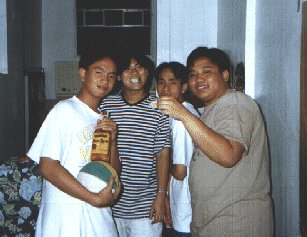 The torture boys ready to drink and be merry.
Joke lang, actually, were only modelling the
product.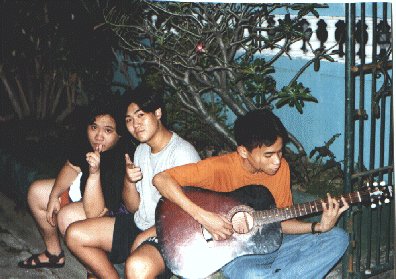 A rare shot of our cousins: DJ from states,
Christine and April from somewhere and
Pot Pot a.k.a. Hyperkid from U.P.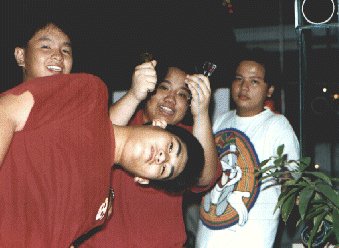 A New Year shot after playing darts.
John, Ross, Bong, and Noel making "pa-cute"
in front of the camera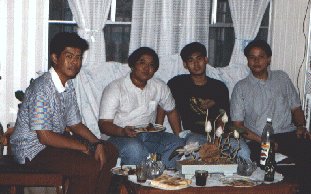 Picture of the group with Ronald at Noel's
birthday.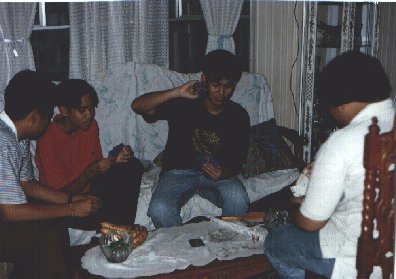 This is Enchanted Kingdom, a theme park in
the Philippines.












This the group's favorite part in Enchanted
Kingdom - The Comfort Room (Banyo)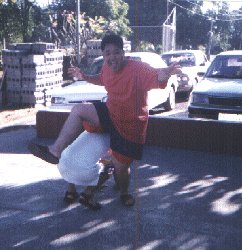 Poetic Justice - It's Ross turn to go over borgie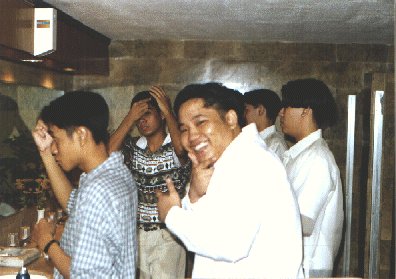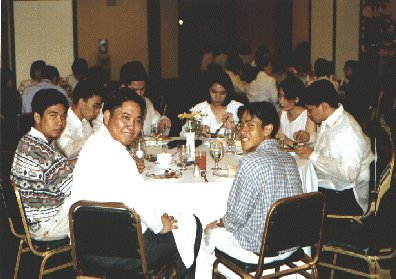 Face of the Year '97
Ross looking like Ogag.






After the party, the group waits at the hotel's lobby
waitning for chicks.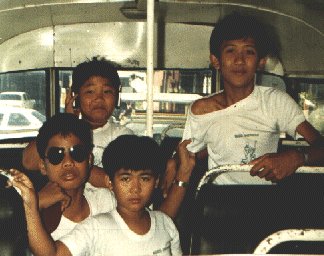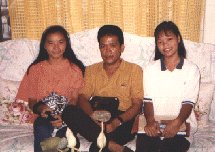 Organ Teacher: Mr. Toto Miranda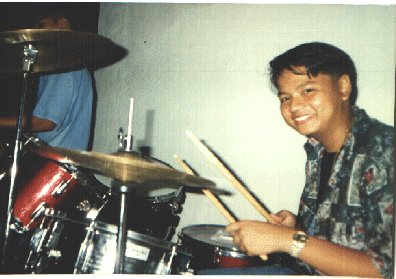 On the same party: Here is Noel on Drums.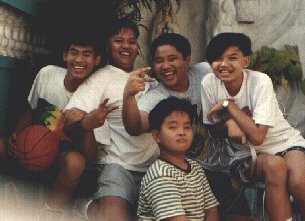 Young torture boys with best friend "Louie".









Dudong. Nag sesenti
Ross and Bong. Kups pa rin.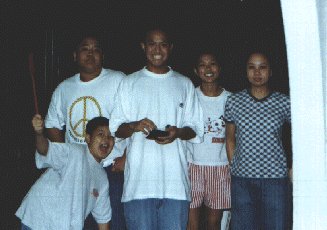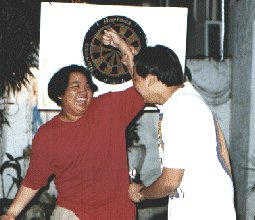 Ganito kami mag-away.
( This is how we fight )